There is a famous quote "Keep your head, heels, and standards high"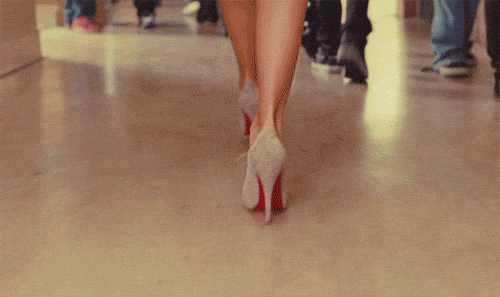 As they say "every good thing come with a price".  A good heel is also difficult to find. If you like them then they are difficult to walk in or if they are comfortable then they are boring.
So this blog post is all about finding a perfect pair of heels;
Choose what you kind of heels you need:
If you are on your feet all day. Then look for around 1.5-2.5 inches heel size. You can choose kitten heels or low heeled stilettos. This will give you enough lift and will not leave your feet sore.
If you are able to walk in heels all day then go for 3-inch or more heels. 3 Inches is an ideal heel size. It will make your silhouette look slim and give the illusion of long legs. You can opt stilettos, pumps or peep toes, wedges, platform heels etc.
What kind of heels perfect for you:
Look for heels with at least an inch of a platform, as it will give your feet some cushion and will make it more comfortable for you.
If you are someone who is a fan of high heels but not too comfortable walking in them then you can choose wedge heels, wedge sandals, chunky platform heels. As broad heels distribute weight evenly, they are super comfortable to walk in.
Mules are also another good option. They are so in trend and look good with almost everything and on top of that, they are so comfortable.
And if you want to wear pointed heels with a bit more comfort then choose for ankle strap heels or slingback heels as a strap or a belt will give more support while walking.
How to make them less painful:
There are a variety of products available in the market, which can make heels bearable for you.
Use silicon heel liner –  To protect you from shoe bite
Cushion insole – Give cushion to your soles
Try these weird hacks:
Use deodorant on your shoes before wearing them to stop your shoes rubbing against skin.

Tape your third and fourth toe together while wearing closed toe heels.

Blow dry your shoes while wearing them along with socks to make them easy to wear.
So make sure to choose heels that fit properly, have a better heel height, and have something like a platform, strap or a buckle to give your ankles more support. While buying heels, invest a bit more and go for quality brands only, because you don't want to compromise with your feet.
-TheStyligent